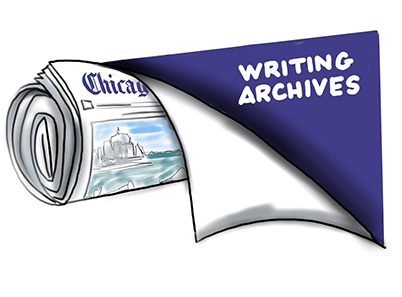 I AM AN ACCIDENTAL AUTHOR.
In my 20's writing was NOT my thing. Talking was. Then again neither was entrepreneurship. TODAYI could NOT imagine my life without either one.
MY STORY AS A WRITER.
Began in 1996, with my first foray into entrepreneurship. My hustle was journalistic in nature. Network, interview, research, organize and package text (intermingled with whimsical images) into local information guides. Small business owners underwrote ads, which by extension, paid for circulation to 50,000 homes.
LITTLE DID I KNOW.
My skill at fishing for cash in the publishing pond would hook a shark. Just a year post start-up, the Chicago Sun Times Newsgroup replaced my pole with a pen. For the next 12 years, my weekly columns were delivered to every doorstep in town. The net effect, channeled my authentic voice.
SOUL of a PEOPLE
Was my first book in 1997. Turned it into ascript in 98. Filmed in 99, at Chicago History Museum, DuSable Museum & The Art Institute of Chicago. It premiered in 2000 at the Rialto Theater in Joliet, IL. In 2001, it became a Telly Award nominee. [Oscar's baby brother]
NEXT CHAPTER.
Pivoted to customcoloring books in 2015.2016 to 2019 supplied Walmart stores. Surrealdescribes how it felt to see something thatstarted in my head displayed on shelves.
1000 TRUE FANS.
If YOU like my work. Become a patron of my artistry.